Burning Heart River Camp
* AVAILABILITY AND PRICES  *  CLICK HERE  *
* Completely private riverside position with jetty. No other yurts or camping on the farm.
* The Yurt – 16 ft
                 – Fully lined with thick felt
                 – Off the ground on a raised wooden floor
                 – Layered with carpet, sheepskins and rugs
                 – King size bed
                 – Wood burner
                 – Discreet ladies loo
                 – Chest of drawers
                 – Cosy, comfortable, warm and dry.
* 4-acre private water meadow.
* Outdoor wriggly tin kitchen shack – Wood Fired Rayburn, Gas cooker camping hob x 2/ Gas Fridge / Sink /Cupboards/ Various pots, pans & utensils/hot and cold running water/BBQ.
* Outdoor fire pit
* Tables and chairs
* Thunder box long drop compost toilet.
* Hot shower.
* Outdoor Bath
* Swimming in the river permitted but at your own risk. (NB to get out of the river there is a ladder up the jetty, not suitable for little ones!)
* Fishing permitted. In the meadow only. There is an abundance of fish in the river.
* Mains/drinking water at entrance.(Bring your own too)
* Close to all that 1066 county has to offer.
* 20 min drive to the sea.
* 30 min walk or 10 min drive to local award winning pub, The Lamb Inn at Wartling.
* Other local attractions include – Hurstmonceux Castle
                                                    – Chilli Farm Shop – There is a nice cycle to the shop along the little roads of the marsh.
* The whole of Hooe Level is under conservation which makes this area wildlife, flora and fauna abundant.
* Yurt – Sleeps 2 – 4.
What you can hire with us for extras and group bookings. 
(NB You can add these onto your booking when you use the online booking form. It will come up before you pay)
* Bring up to 30 people to camp with you.
* 1 x 5m Bell Tent for hire – sleeps 6 x 6 singles: Or  4 – 1 double & 2 singles. £75 pr night
* Mel's Caravan with unique bespoke, beautifully handcrafted interior. Includes cooker, fridge, toilet, dressing-up room, double bed & eating area. £85 pr night. Perfect for extra couples.
– Cameo Caravan – Sleeps 2 – 4 :  2 x double beds or eating areas,  kitchen, shower, toilet. Cameo 80's interior with everything you need.
– The Library Caravan – Small but perfectly formed, decorated with library wallpaper, perfect for one, a bit cosy for 2 with a 4ft small double.. but manageable! It has a toilet, kitchen and sitting area.
– Bring your own tent.
– Fridge freezer / chest freezer / large cooler
– Small music PA
– Suitcase generator
– Extra long-drop toilets
– Wood for the fire pit and wood burner in the yurt
* Sorry no dogs.
"It will take your breath away and leave your heart on a plate."
Set in it's own magical four acre water meadow known as The Loiter-Pin field, we have a fully lined 16ft yurt available for your very own private hire. The yurt is sumptuously decorated with a comfy kingsize bed and kept warm on the cooler summer evenings with a cozy wood burner. The camp is fully kitted out with an under cover kitchen area, outside fire pit, the Rum Baaba (land only) Boat, hot shower and compost toilet.
Electricity is available via a silent suitcase generator upon request. The yurt is right beside the river with a jetty for you to lounge around on in the sun. If you fancy a swim the river water is clean due to the whole of Hooe level being under conservation. This amazing camp is ideal for couples for a romantic weekend, a humble fishing trip, for the true nature lover looking to find some rare gems in the surrounding flora and fauna, or just simply to take time out and relax.
Local Stuff
The Lamb Inn at Wartling  –  This award winning pub is a short'ish walk up a beautiful single track road called the Horse Walk. They serve delicious food and beverages.
The Red Lion – Hooe Village a short drive away.
All the history and places of interest of this 1066 county is on your door step. – Battle Abbey, Herstmonceux Castle/Science centre, South Downs, farm shops galore, Glyndebourne, Brighton, Rye, the fantastic back street shops, music and arts in the Old Town of Hastings and fresh fish a plenty from the local fishermen, Normans Bay 10 minutes away. With much more to see and do in this fantastic area, the Burning Heart River Camp is perfectly placed and perfect for you to return to after a long day sight seeing or shopping. Watch the kingfishers and barn owls fly by as you cook yourselves up some fresh fish on the bbq and sit by the fire under the stars while you eat it … What could be better?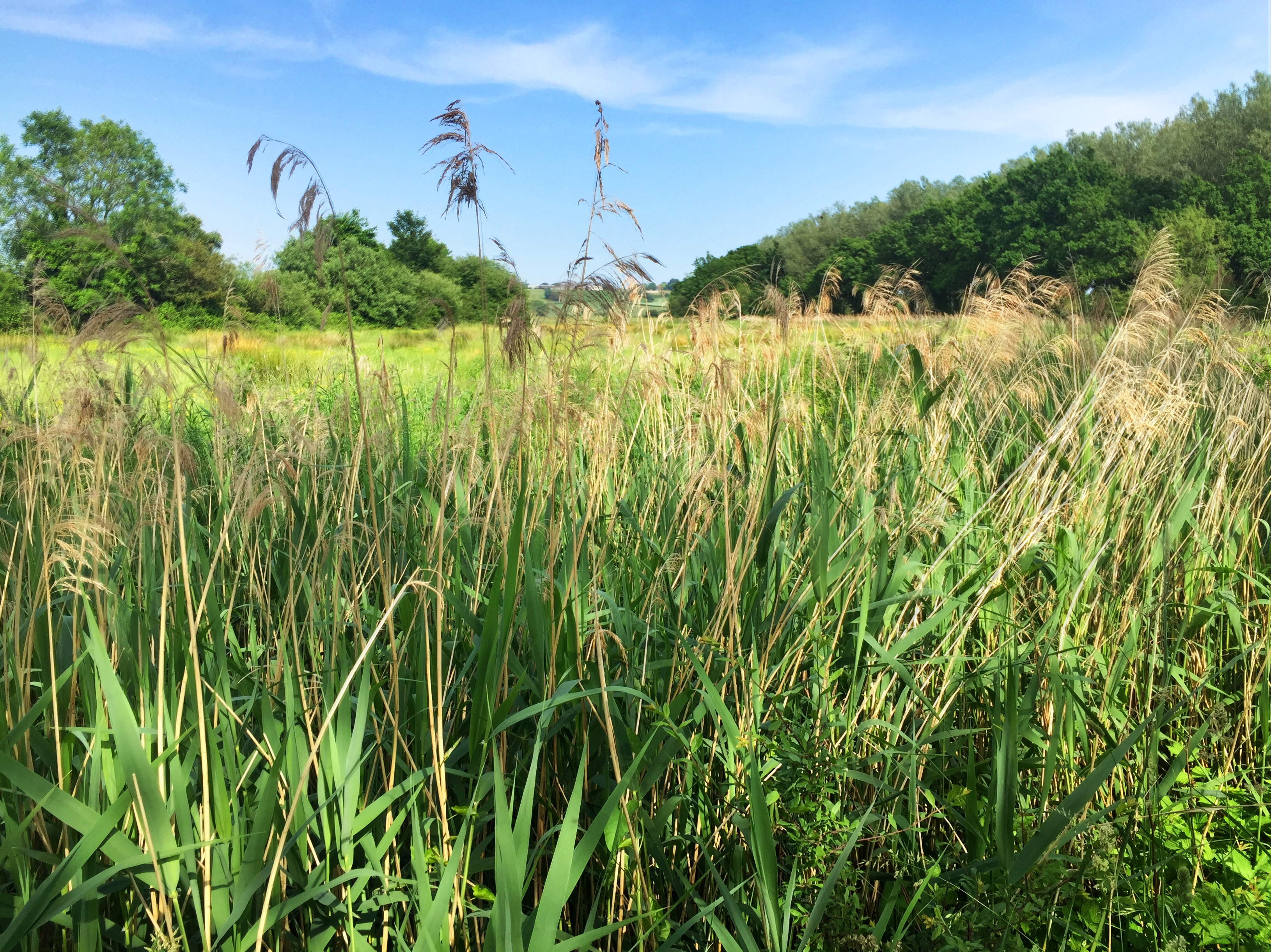 Burning Heart River Camp
Average rating:
12 reviews
Jul 18, 2020
Magic retreat
My partner and I loved our magical stay at Burning Heart River Camp - we didn't want to leave! The place has a very charming, relaxed and cosy feel. We loved swimming in the river every day, and we enjoyed the easy walk to the Lamb Inn (the one you can see across the fields from the camp) for a tasty final night dinner. Lying back in the outdoor bath amongst the flowers is something we'll never forget. We felt very close to nature and witnessed a whole host of amazing wildlife. On top of all that, the shower is hot and consistent, the yurt feels luxuriously snug and the bed is massive and ridiculously comfy. There are lots of different options for cooking (we just kept it simple and used the gas hobs which worked well), and the compost loo was one of the least smelly I've experienced. If it had been colder we would definitely have made use of the wood burners and fire pit. Communication with Claire and Pete was really easy - we felt like they were on hand should we need them, but at the same time they left us just to enjoy our retreat away from it all. You can also tell that you could have a pretty amazing party there. We would totally recommend it and we can't wait to be back.
Sep 25, 2019
Wow - what a place!
We booked BHRC for a hen party. It was everything we could have hoped for and more. Claire and Pete are just amazing, always on hand and super helpful. We loved our chilled out weekend of BBQs, discos in the barn, swimming in the river and yoga in the field. Can't wait to go back!
Sep 20, 2019
WOW!! This place blew me away so peacful and relaxing claire and Pete are so so welcoming and friendly. Dont think about booking BOOK it I guarantee you you won't be disappointed. It truly is an amazing place. X
Aug 21, 2019
Magical spot in the wilderness!
This is the most magical spot tucked away in your own little wilderness, surrounded by meadows and a beautiful river. We were a group of 14 people and we had such a fun weekend here! Claire and Pete were so helpful and everything was very easy to organise. We had a range of weather but it didn't matter at all, during the day it was sunny so we had bbqs out in the meadows, went swimming in the river and when it rained at night we got cosy in the barn with a log fire and danced until we dropped in the disco caravan! We hired all the caravans/bell tents which were all very comfy and warm. The tin kitchen worked well too - basic facilities but we didn't need more. There is also a (surprisingly) good and hot shower! All in all I couldn't recommend it more - will definitely be back! Thank you!
Aug 21, 2019
Just paradise!

This was our second stay at Burning Heart River Camp, this time with our friends, who were camping. It's just such a beautiful place and the improvements Claire and Pete have made this year to the barn have really taken it to another level. I've not found another place that others so much serenity and natural beauty, plus it can be party central if that's what you want. We'll be coming back for many years to come! Thank you guys x